Buying Guide
Anti-allergy bedding
As an allergy sufferer, navigating the world can be a little stressful. Your bed, then, should be a safe haven where you can relax, unwind and rest easy. Yet finding anti-allergy bedding isn't always as simple as it should be. Before you realise it, you've compromised on quality or opted for harsh synthetics that don't let your body breathe.
At Abode, we firmly believe everyone deserves a luxurious night's sleep. Our bedding for allergy sufferers is made from the finest natural materials that'll mean night after night there's not a sneeze in sight.
Am I allergic to my bedding?
If you're getting enough shut-eye, you'll be spending hours in bed each night. We can't always wake up feeling bright-eyed, but waking up with itchy eyes is another thing altogether. Sneezing, coughing, headaches and a stuffed up nose are other warning signs that your bedding might not be allergy proof.
Microscopic dust mites are the most common allergens that are often present in natural and synthetic materials. Dust mites are part of everyday life and don't always cause people issues, but if you experience symptoms or suffer from asthma, there's a chance you might be allergic to them.
Airborne allergens from your pet also have a habit of getting stuck in bedding. If you want to keep your bedding allergy proof, it might be time to make sure your four-legged friend sticks to their own comfy bed.
Pollen and other irritants can be carried into your bedroom on your skin. After the hustle and bustle of the day, make sure to shower before you sleep to keep your bedding as allergy proof as possible.
Mold spores are another culprit that's important to look out for. Allergy or not, mold is dangerous for your health, so it's best to locate the source and get a specialist out straight away.
What makes the best anti-allergy bedding?
High thread count and high quality materials make luxurious bedding for everyone. But if you've got an allergy, it's imperative. When top quality natural fibers are woven tightly into a fabric, it forms the most effective protection against dust mites. We've worked hard on sourcing the best quality natural materials since Abode first opened in 1991. By building long-lasting, trusted relationships with European providers, we're completely confident in their ability to adhere to the best allergy proof standards.
For every Abode quilt shell, we weave our fine natural materials into a sateen material. It creates one of the lightest down-proof fabrics in the world for a duvet that's as soft and light as a cloud.
All of our down is certified under Responsible Down Standards and Downpass. This not only means it's sustainably and ethically sourced from geese that are cared for. It also means our down is thoroughly cleaned to remove contaminants that might trigger allergies. We start with a dust removing machine, then use biodegradable detergents, steam and dry at a minimum of 130° Celsius to make sure no micro-organisms are left. Regular cleaning will help keep our down doonas in impeccable condition.
Anyone with a more severe allergy though will want bedding made with the best hypoallergenic materials. Natural silk fibers sympathise with our bodies, letting skin breathe. It keeps us warm whilst being virtually weightless. But it's also inhospitable for dust mites and mildew, making it a great material for anti allergy quilts.
Ultraloft is another great material which we use to make pillows suitable for allergy sufferers. Made from a hypoallergenic microloft fibre, it mimics the behaviour of down for a fluffy feel and quiet night's sleep.
Some allergy free bedding is treated with chemicals. We don't like to do this because of the potential side effects of breathing these for 8 or more hours a night. We'd rather harness the incredible power of fine, natural materials and skillful weaves to keep your bed inviting, not invasive.
It's always best to check what a manufacturer means when they label something 'hypoallergenic' too. Some use it to mean the fabrics and dyes aren't likely to cause a reaction in someone with sensitive skin, rather than tight weaves.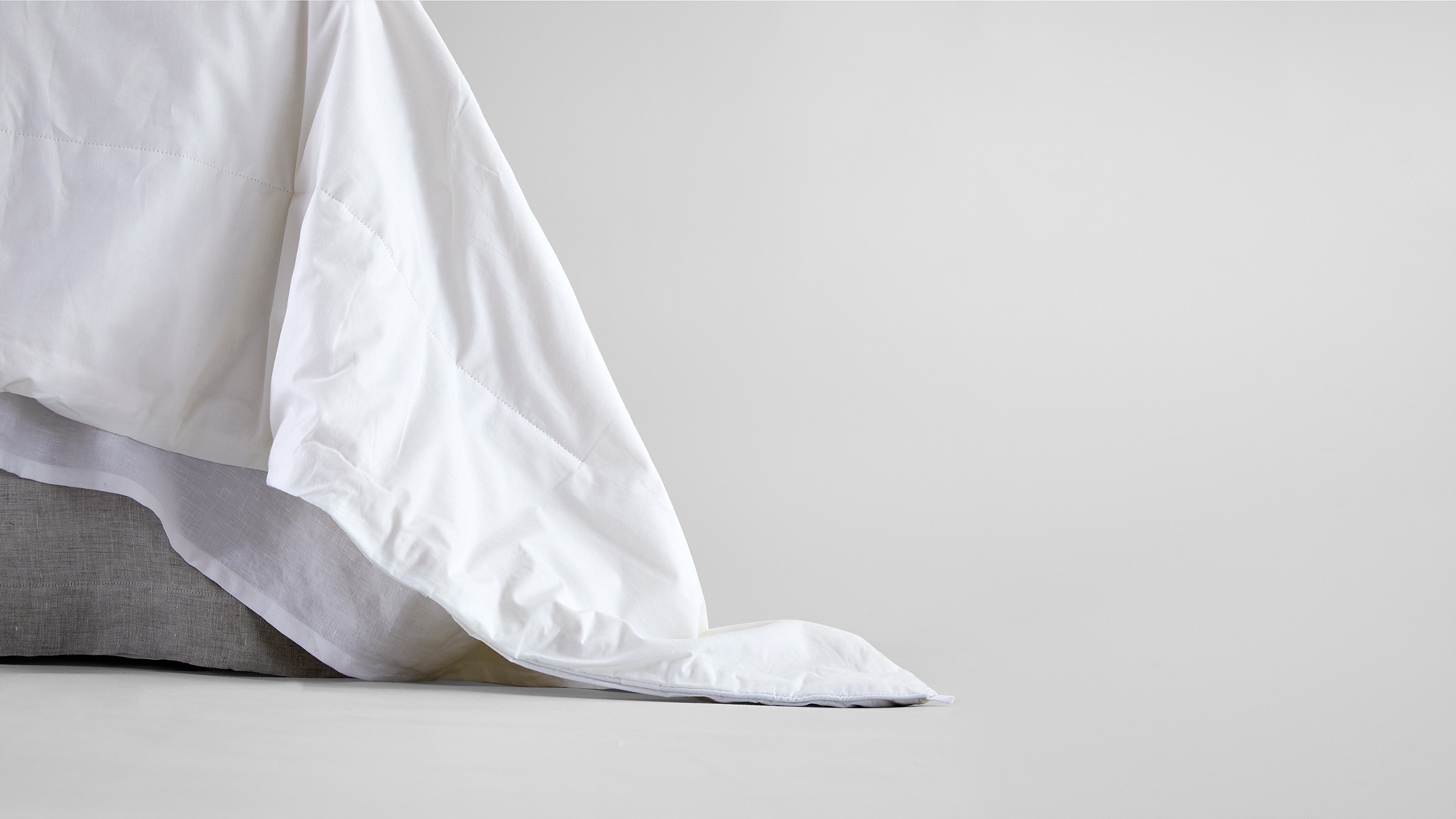 Anti-allergy quilts
The undercover star in our luxurious Juno quilt is hand-pulled mulberry silk. Feather light, this finest silk makes the best doona for allergy sufferers. As a hypoallergenic duvet, not only is it immune to dust mites, but dander and mildew too.
The best allergy sensitive quilts are treated with care, which is why our mulberry silk is unbleached and organic. We meticulously hand-stitch our silk to its pure cotton shell to make sure it doesn't shift inside. It's available in a summer or winter weight for an anti allergy duvet all year round.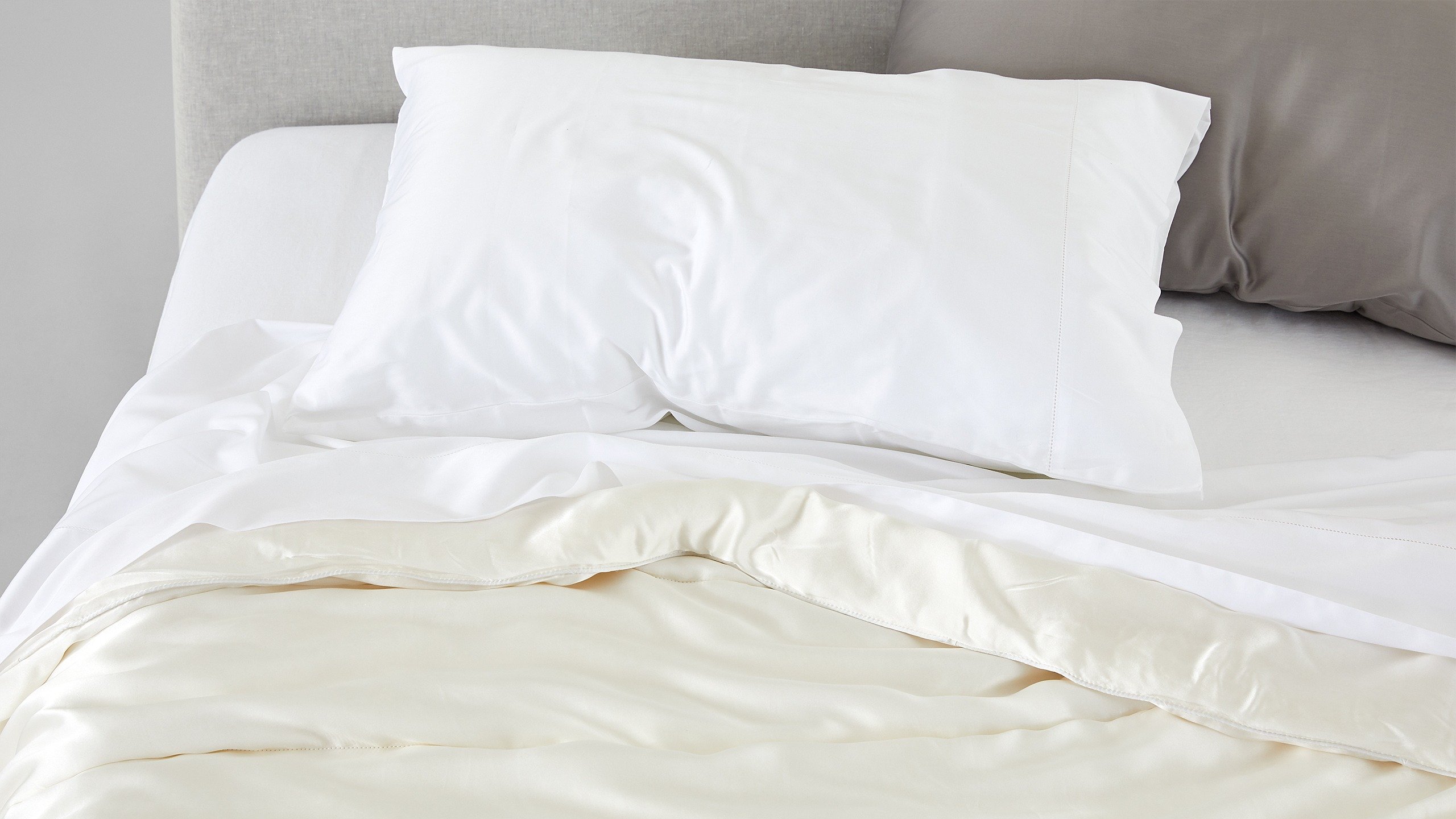 Anti-allergy quilts
Mundo
If you're looking for the very best anti allergy quilt, you've found it in the exquisite Mundo. Pure Mulberry silk floss is hand-stitched in a pure Mulberry silk shell to gently drape over your body for the most blissful night's sleep.
If you're an allergy sufferer, the best bedding will be have had little to no interference by way of chemical treatments. That's why our finest silk is unbleached and organic. We stock each duvet in Camberwell, Melbourne, so we can ship a single anti allergy duvet, double, queen, king or super king depending on your needs. With a summer weight and a winter weight too you can sleep easy knowing your bedding is allergy proof all year round.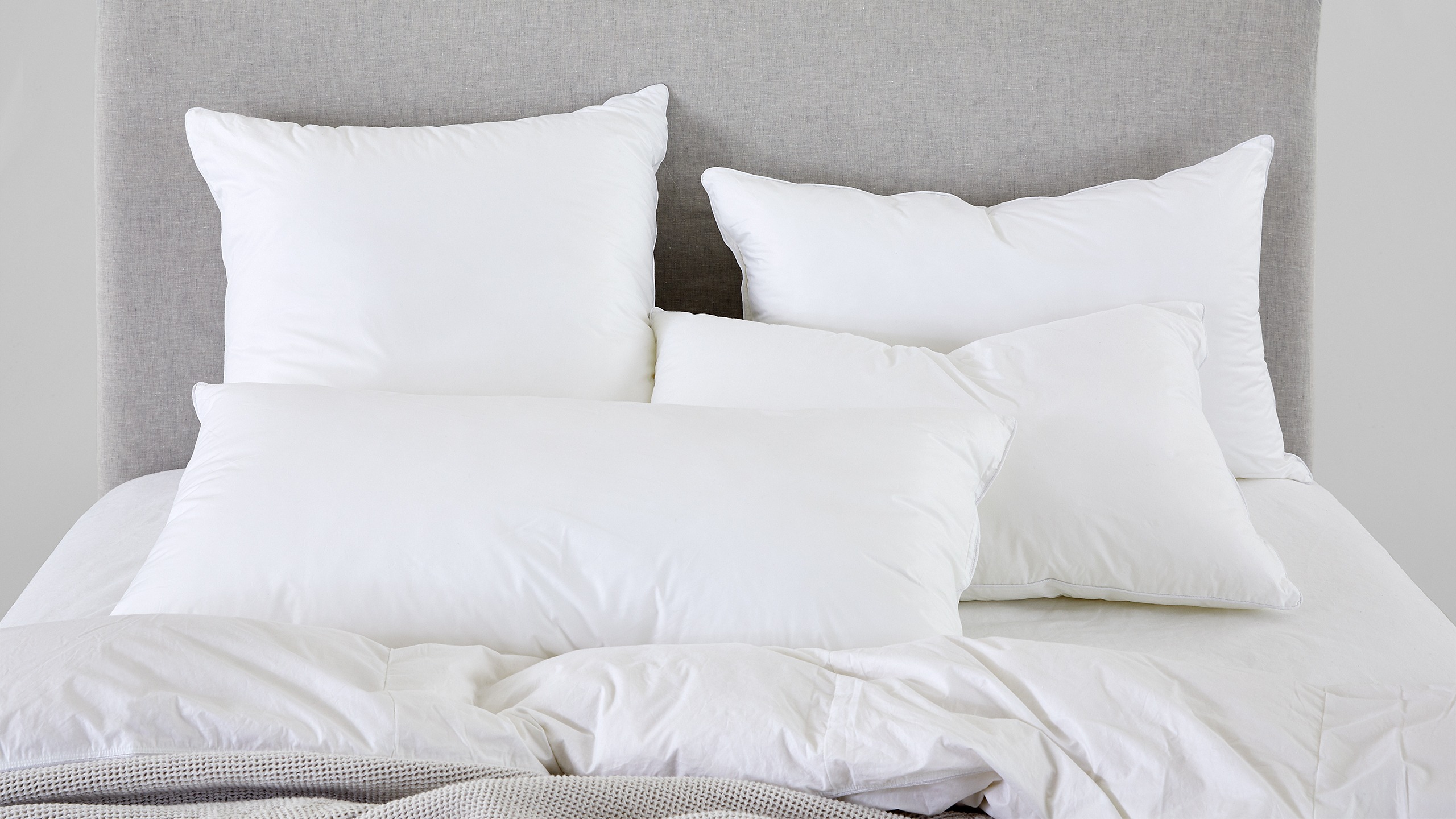 Allergy free pillows
Ultraloft
Finding your perfect anti allergy pillow isn't easy, but it's certainly worth it. Luckily, we hand-fill each of our Ultraloft pillows in Melbourne to get it exactly as you like it.
Ultraloft is man's best attempt yet to mimic the incredible natural properties of down. Hypoallergenic, soft, fluffy puffs of fiber make our Ultraloft one of the best pillows for allergy sufferers. You'll find just the right amount of support that fluffs up easily before you rest.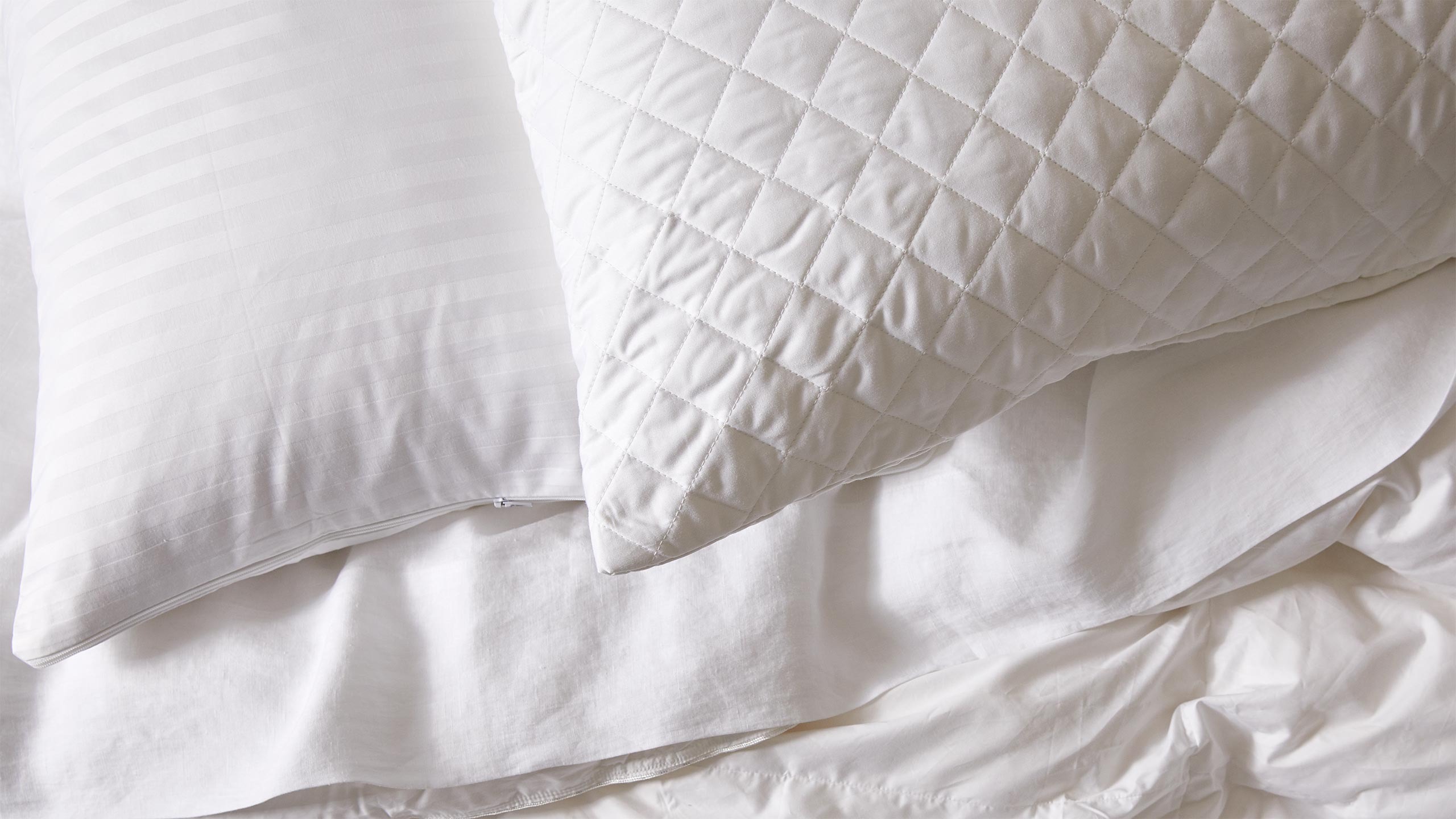 Allergy free pillow protectors
Pillow Protector
Our allergy pillow protector is made from exceptional quality pure cotton. We weave the material into a tight sateen fabric that's dust mite resistant. It's finished with a zip closure for extra protection and easy care.
Premium Pillow Protector
This pillow protector is triple-layered for extra luxury. It's meticulously designed to perform superbly and feel even better. Quilted for comfort, the resilient sateen weave is naturally resistant to dust mites.
Anti-allergy throws
Lima
If you like to have a throw on your bed, it's important to check it's allergy-free. Lima is woven from silky soft baby Alpaca that's completely hypoallergenic. Toasty warm yet gentle on the skin, it can act as an allergy sensitive quilt or layer to keep you snug at night.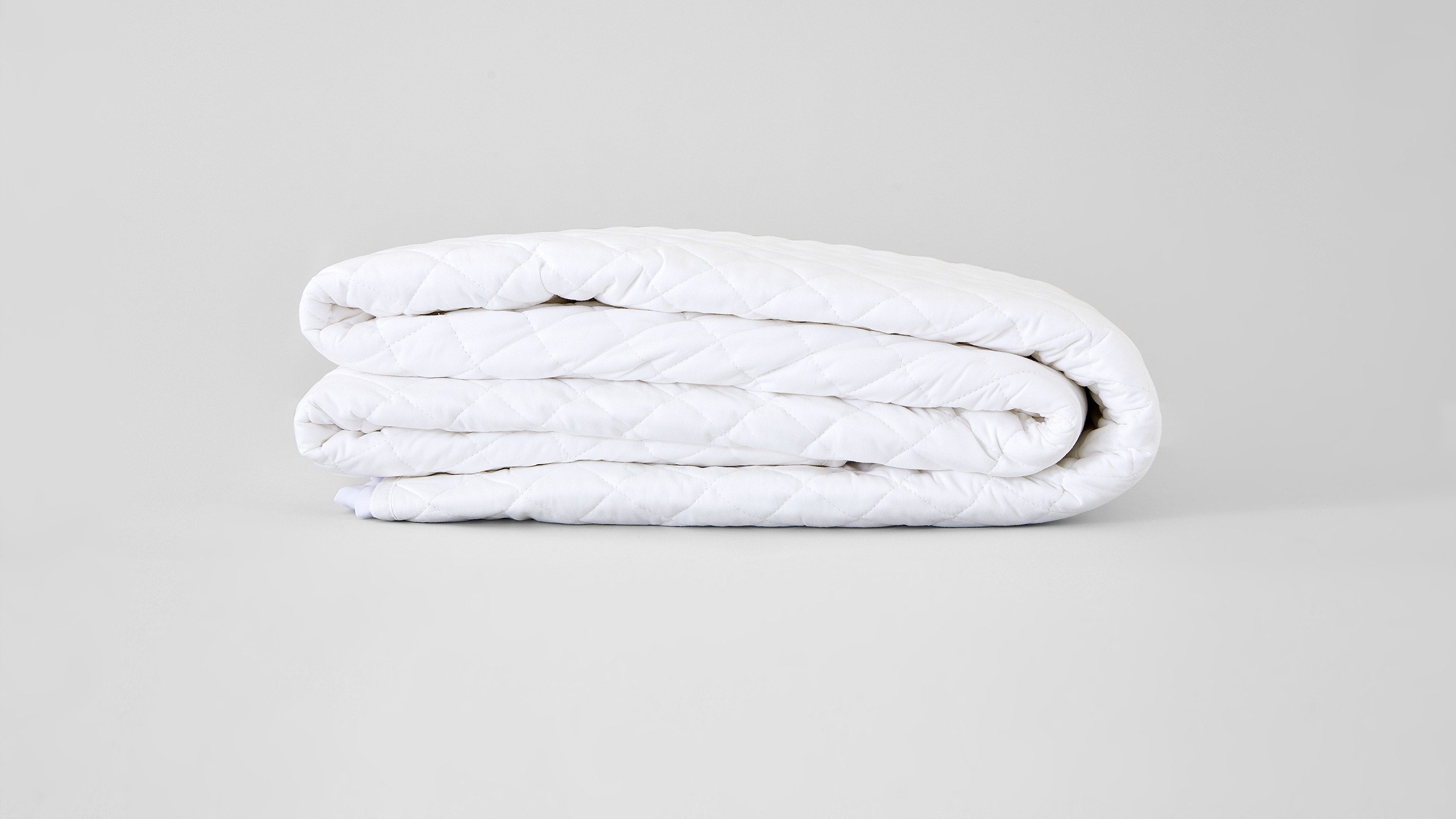 Anti-allergy mattress protectors
Cotton Mattress Protector
Mattresses are tricky to clean but breathing in allergens can worsen asthma or other symptoms. We make our low allergy mattress protector from pure cotton to give you resilient, trusted protection from your mattress's potential allergens. With an exacting fit, it's still easy to remove and be washed and tumble dried.