How to style kids & teen bedrooms
Kids bedroom styling can present quite the conundrum. Namely, how to create a space that's playful and fun. Yet avoid leaning too far into a theme. After all, children are renowned for their fleeting interests – dinosaurs one week, ballerina dancers the next.
Here, our styling team shares their advice on creating a space that impresses the most discerning of critics – your kids.
Well-chosen pieces and thoughtful styling is key to creating a bedroom that embraces their current interests while having room to grow.
Function first
Take pause before you begin styling to consider how your child will use the space. Will it serve as a playroom as well as a bedroom? Do you need a study desk? What about a nook to read or relax? Use this to guide layout and furniture selection.
Even the smallest of bedrooms can be broken into 'zones' to create areas to sleep, play, work and rest.


Grow up, style up
As your child grows, so will their bedroom styling. But this doesn't have to mean a full style refresh with every milestone.
Consider how you can create space that will grow with them.
Neutral furniture is best as it won't date quickly. Buying quality bed linen ensures that it will stand up to frequent washing and last for many years.
Smaller decor pieces, artwork and wall decals can be used to add personal style. And these can be easily updated as your pre-teen turns teenager.


Stick to a theme
If you're stuck on inspiration, an ideal place to start is your child's favourite toy, artwork or book.
Of course, you can also incorporate a beloved theme. Think boho, Scandi, modern or beachy.
Select your core colours and build on from there. But restraint is key. Ultimately, this is a space for sleeping and too much going on can be a distraction. Use storage and shelves to hide away toys and books, and keep the bedding comfortable and practical.
Draw inspiration from some of our favourite kids and teen's bedrooms, featuring timeless Abode bed linen.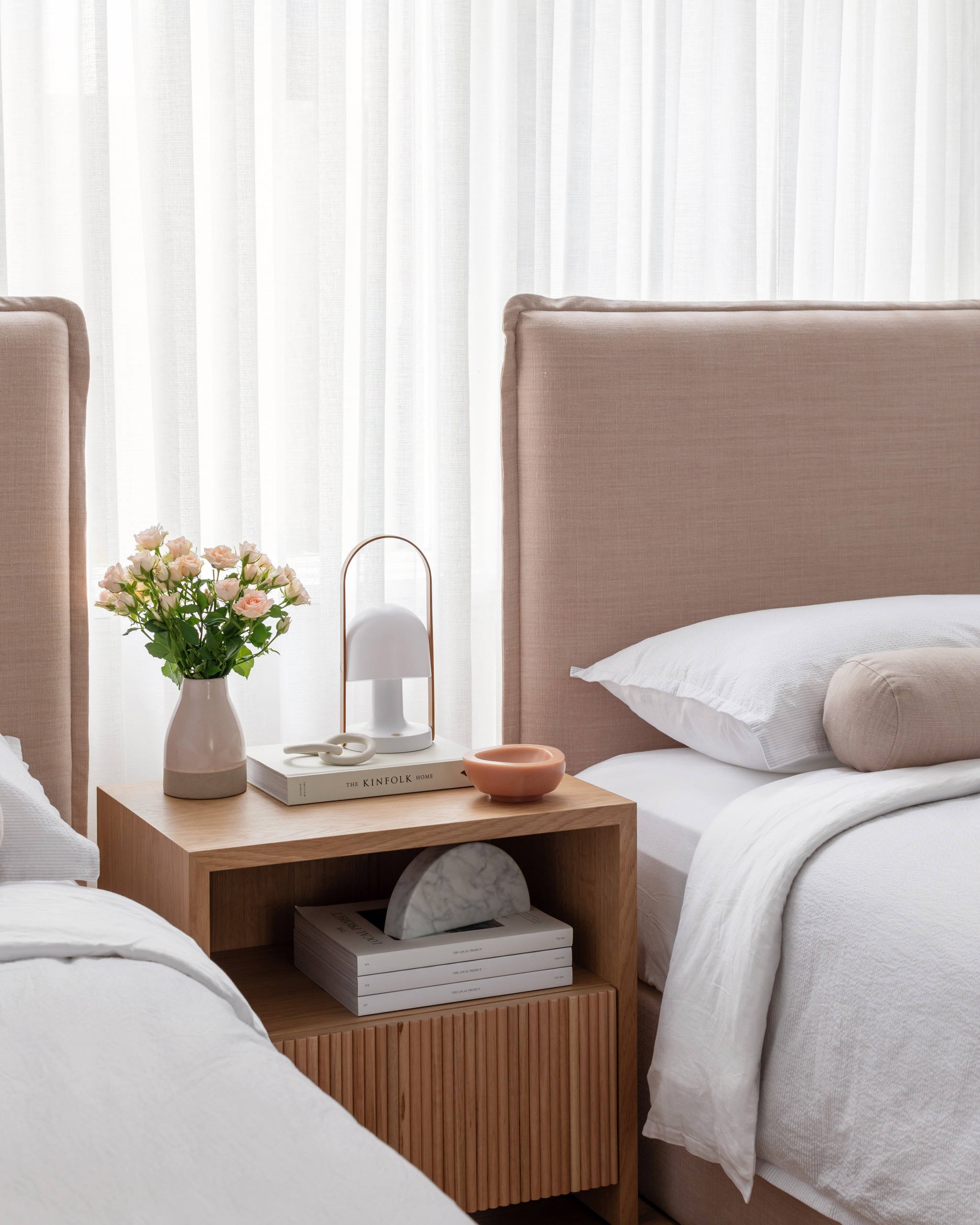 Twinning Style
A shared room with layers of cosy neutrals and classic furniture pieces. Suited for siblings or to have a spare bed for sleepovers.
Make bedtime easy and choose bed linen that's comfortable and easy care. No ironing required. Simply pop it straight back on the beds and get ready for late night stories.
Styled: Santorini quilt cover, Studio jersey sheeting & Alita throw.

Bed & image by Zenn Design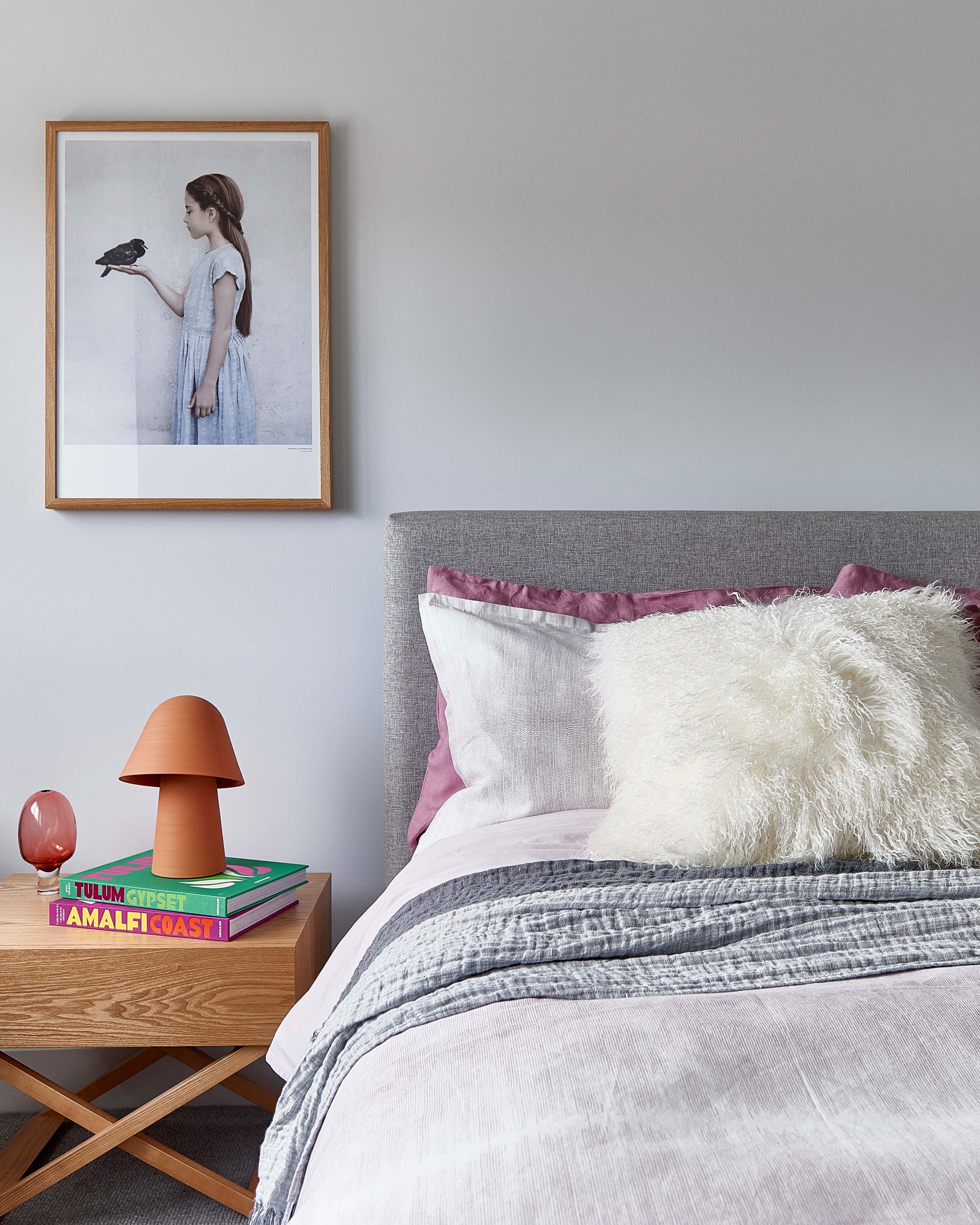 Sweet Teen
A teenage bedroom that blends sophistication with youthful fun.
For this style, layer soft textures and coordinated tones. Add in pops of colour and elements of personal style to make the space fun and unique.
Styled: Riven quilt cover, Milano sheeting, Nordic cushion & Alita throw.

Bed by Abode Living, image by Alison Hoelzer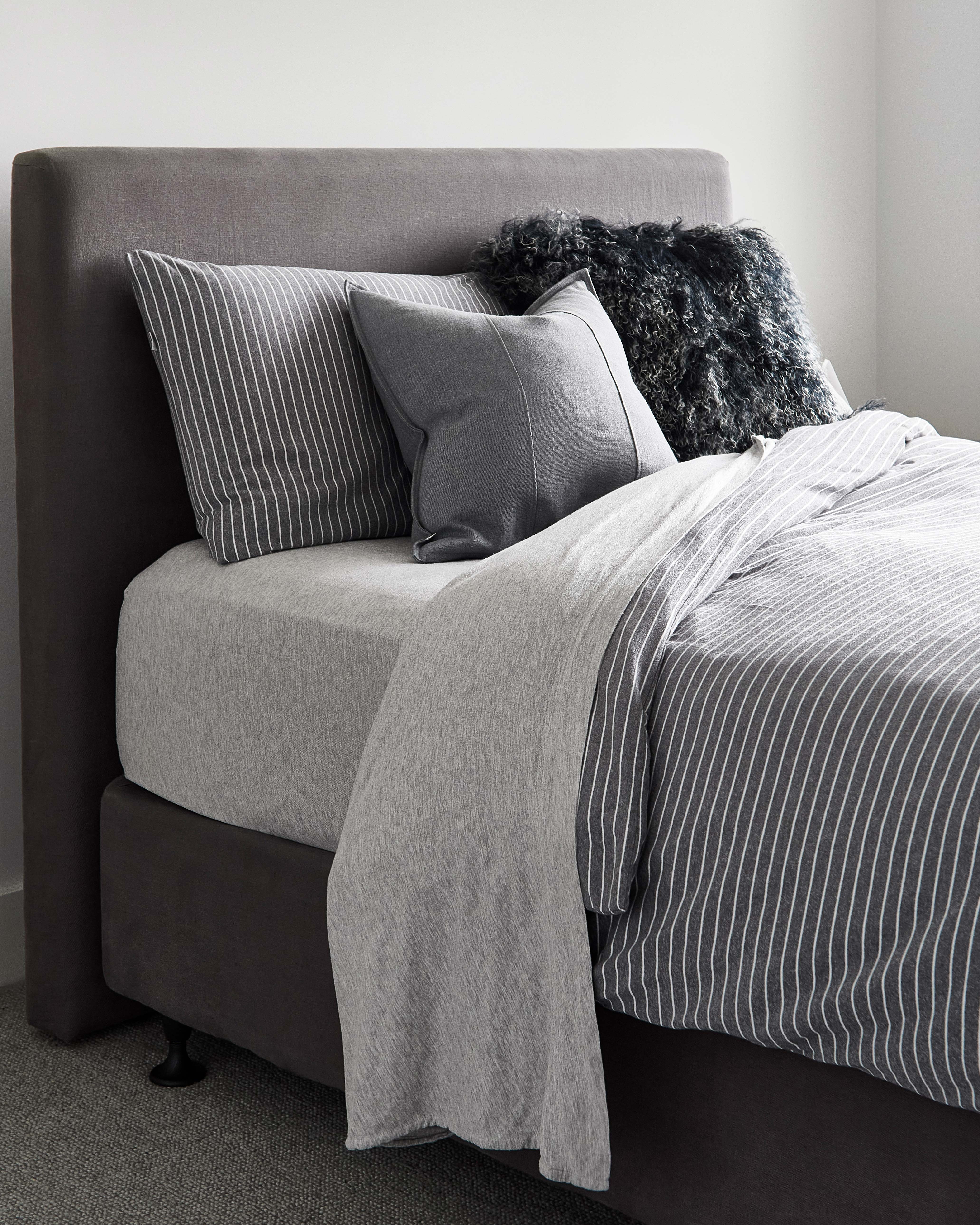 Teen Dream
A teenager's escape with relaxed neutrals and practical features.
Jersey bedding with t-shirt appeal always impresses. Cool, soft and easy breezy. But beware: this comfortable bedding may be too difficult to leave on cold school mornings.
Styled: Lenox quilt cover, Studio jersey sheeting, Mineral throw & Nordic cushion.
Bed by Abode Living, image by Alison Hoelzer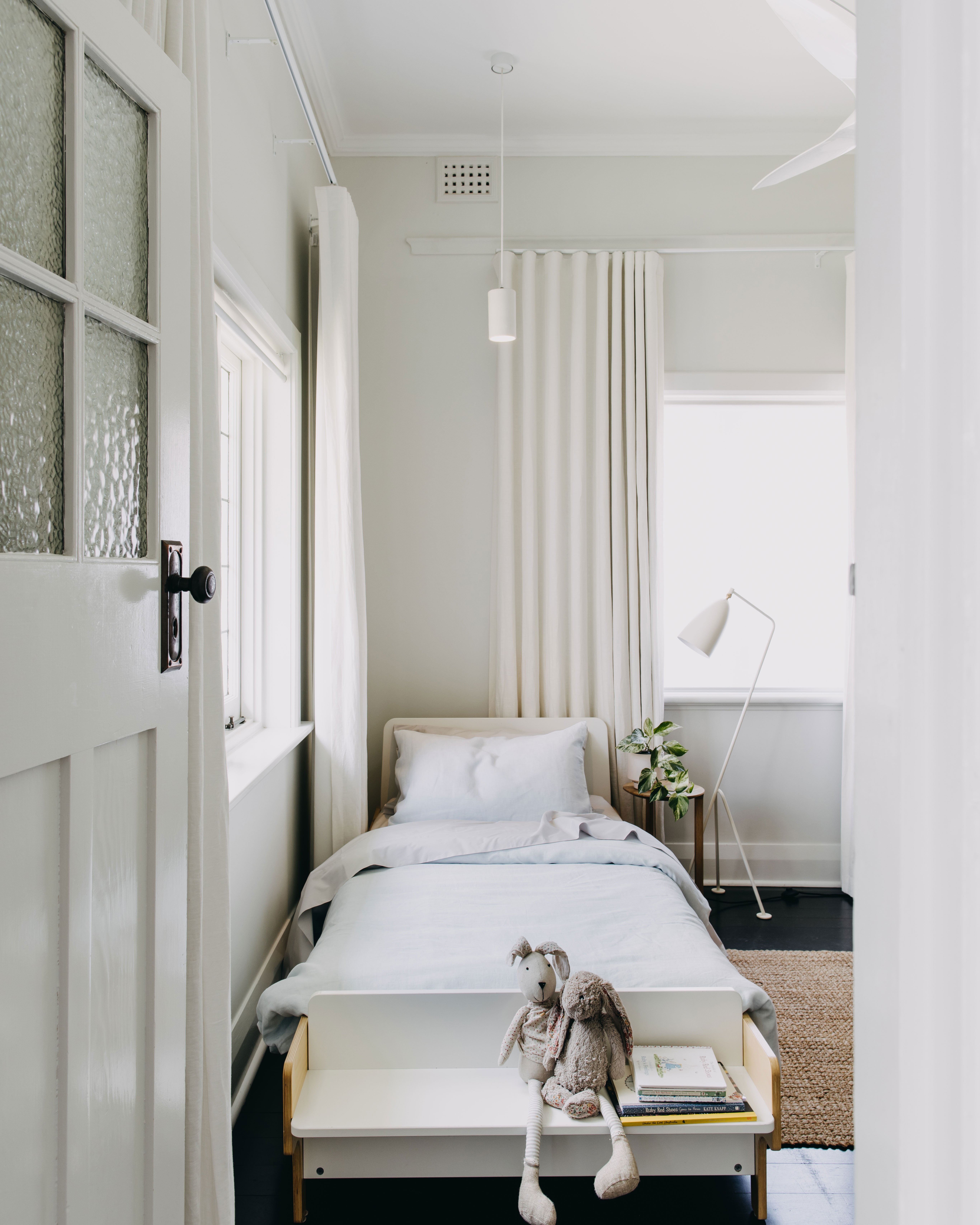 Pastel prettiness
Light, breezy cotton layers to comfort even the hottest sleepers. Make it seasonal with light cotton sheeting for summer, warm flannel in the winter.
Styled: Voile quilt cover & Milano sheeting.
Bed & image by Vittino Ashe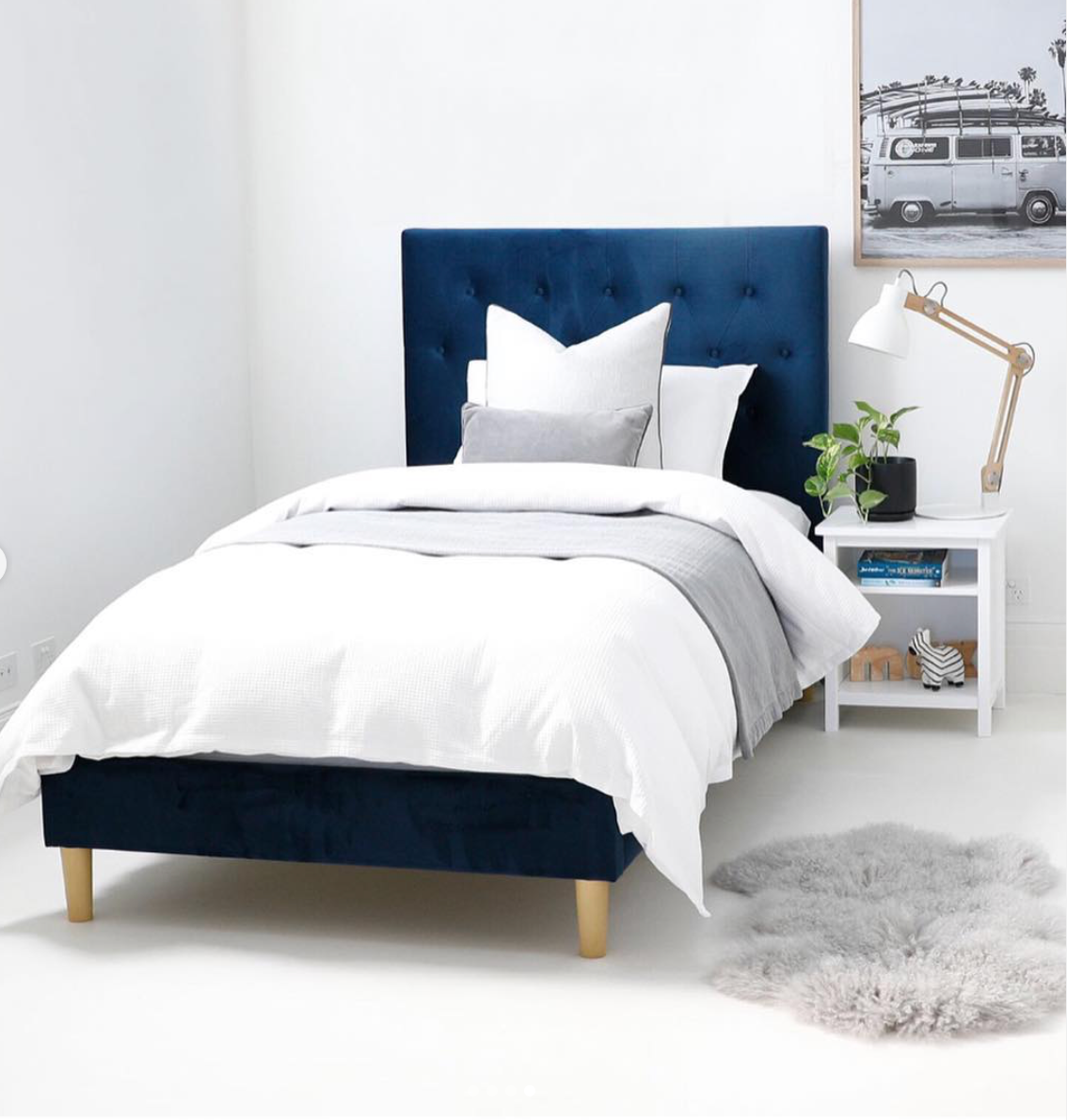 Blue hues
Classic white bed linen is timeless and always looks fresh. A throw blanket and cushions in your theme colour are a simple way to add personality.
Styled: Meko quilt cover, Milano sheeting & Ravello throw.
Bed & image by Hip Kids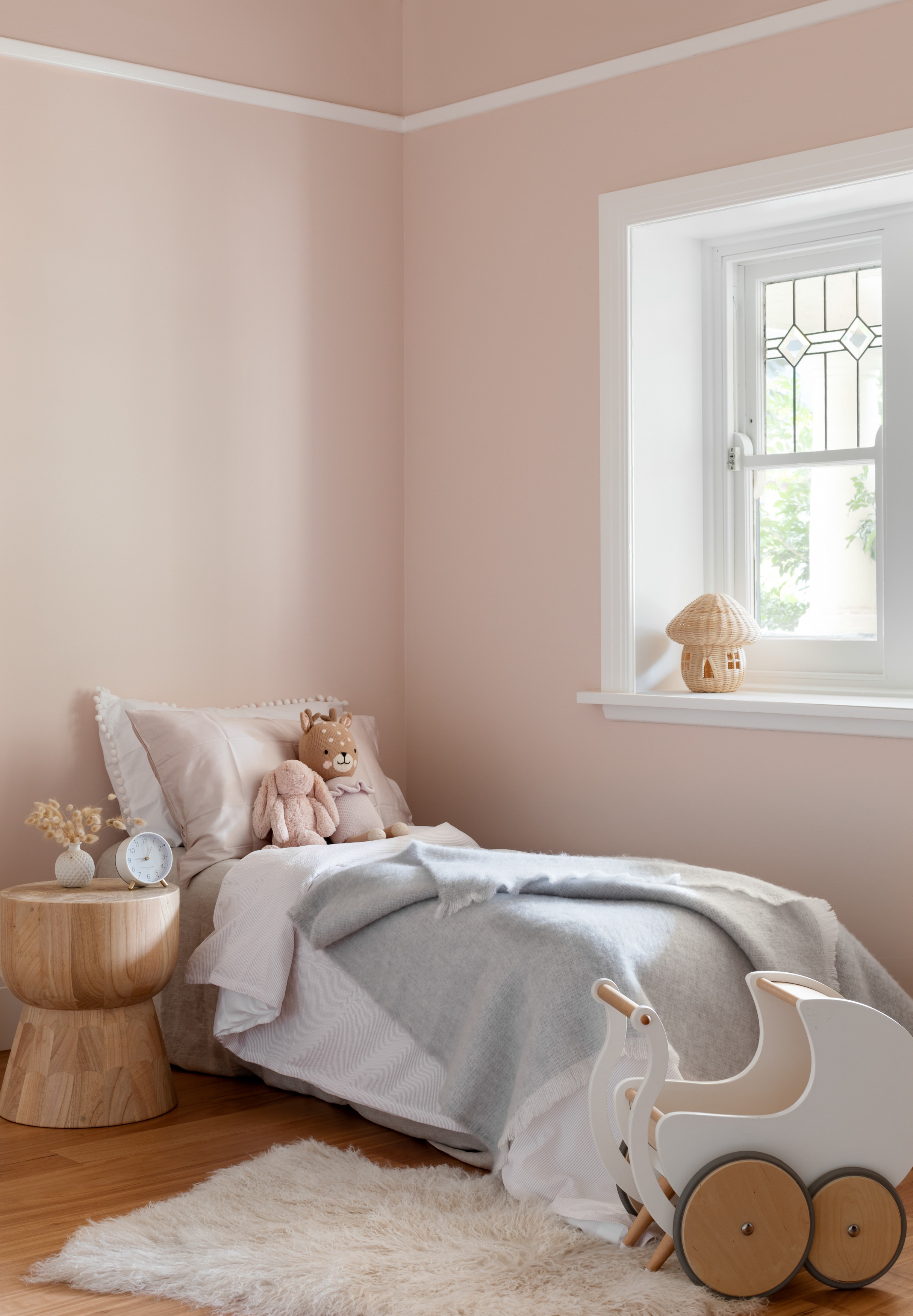 Whimsical wonder
Create an inviting space where interesting textures and colours come together. Interesting decor creates a sense of wonder for young minds.
Match wall colour and bed linen to add richness and bring the look together.
Styled: Santorini quilt cover, Nova sateen sheeting, Alpaca throw & Nordic pelt.
Project by Construct Melbourne, Image by @elisescott.studio