When life begins to demand more, we find ourselves seeking out the simple, joyful pleasures.
Early morning awakenings, the sun peeking through curtains, surrounded by soft bedding and our loved ones.
A long table laden with bright salads and heaped bowls of pasta, soft linen napkins tossed on the table as lunchtime drinks ease into evening aperitifs.
With an effortless simplicity, our Citi linen range is designed for living. Relaxed, casual, carefree. The perfect complement to our rushed, busy lives.
Explore our new Citi linen collection in nature-inspired colours and timeless neutrals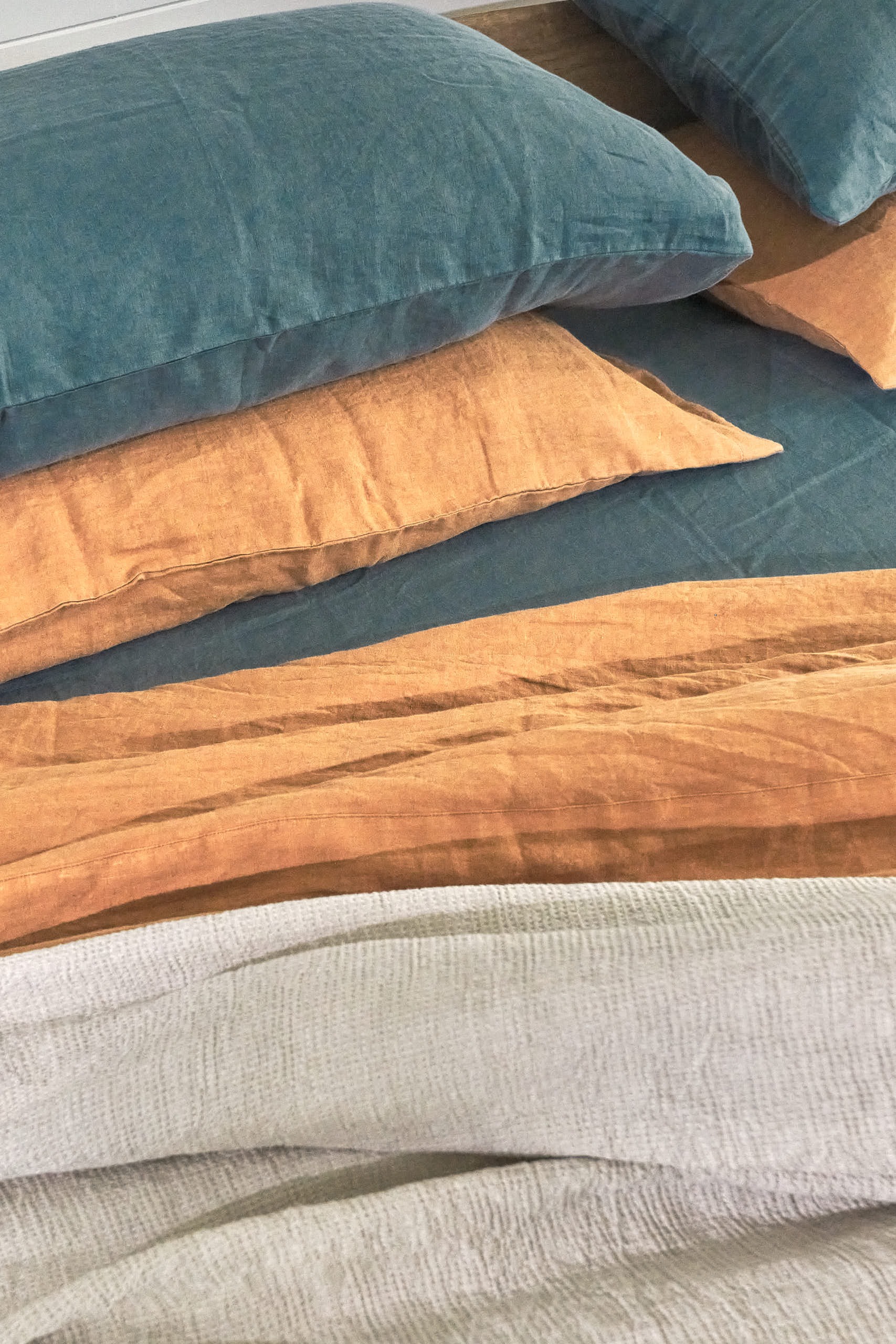 Linen made for life
Embodying a 'slow fashion' approach, each stage of the manufacturing process is considered and refined.
We make our linen from Belgian-grown flax and mill it in Milan. Flax is known for its versatility and resilience. Even when grown in poor soil, it uses far less water and pesticides than cotton. And flax fibre is harvested without waste – every part of the plant is used – making production cost effective and earth-friendly.
Flax linen is lustrous and flexible. Stronger than cotton, yet soft to touch. A unique characteristic of linen is how it gets softer and stronger after each wash.
We mill our flax fibre in Italy. It's where the very best linen is milled (and ours is no exception). Factories there have been crafting linen for generations, to exacting standards that ensure longevity and quality.
Linen is made for living and, at Abode, we make linen for life. An investment upfront provides pieces that can be used for a lifetime (and indeed, beyond).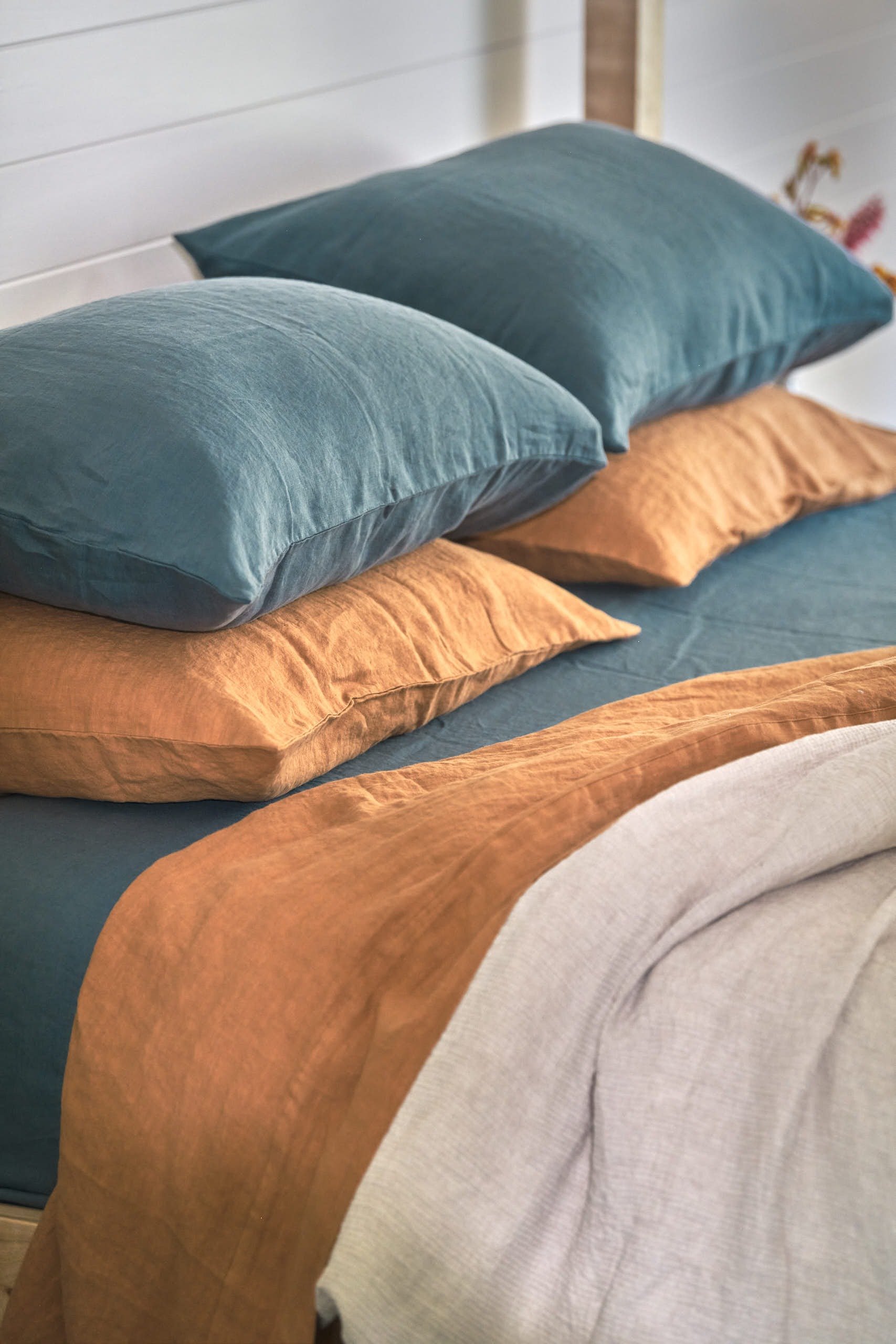 Linen for all seasons
Linen is a true all-rounder. While perhaps associated with breezy summer outfits, linen's versatility means it can be used throughout the seasons.
In summer, linen keeps you cool thanks to its ability to absorb moisture while allowing air to pass through. Yet, when the weather changes, linen acts as a great insulator, helping to hold warmth where it's needed.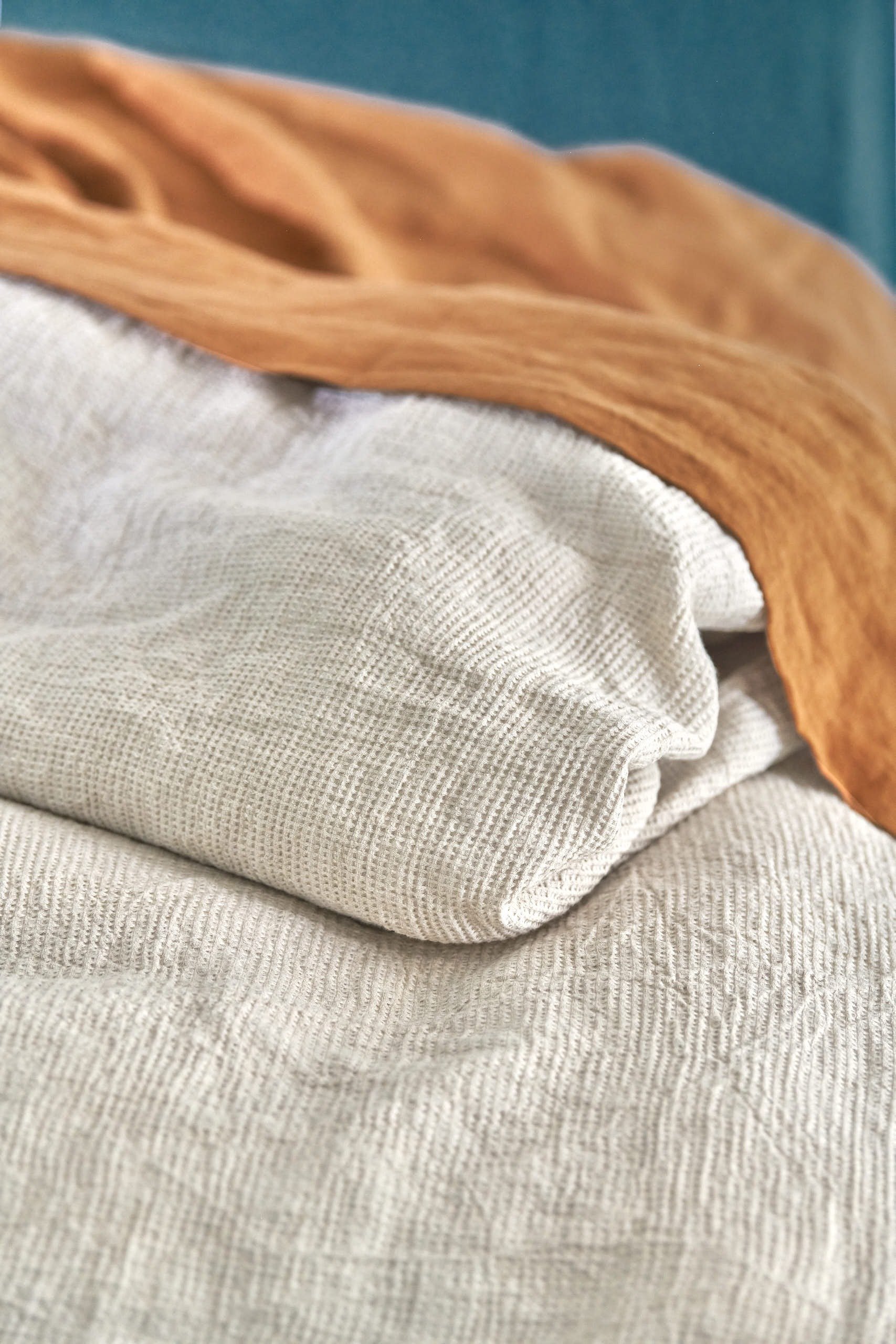 Easy-living linen
Easy to care for, linen is made for simplicity. Wash and hang dry for an effortlessly casual feel – no ironing required.
Air drying not only helps your sheets last longer, but it's good for the environment as well. And linen dries quickly, which means less time spent doing laundry.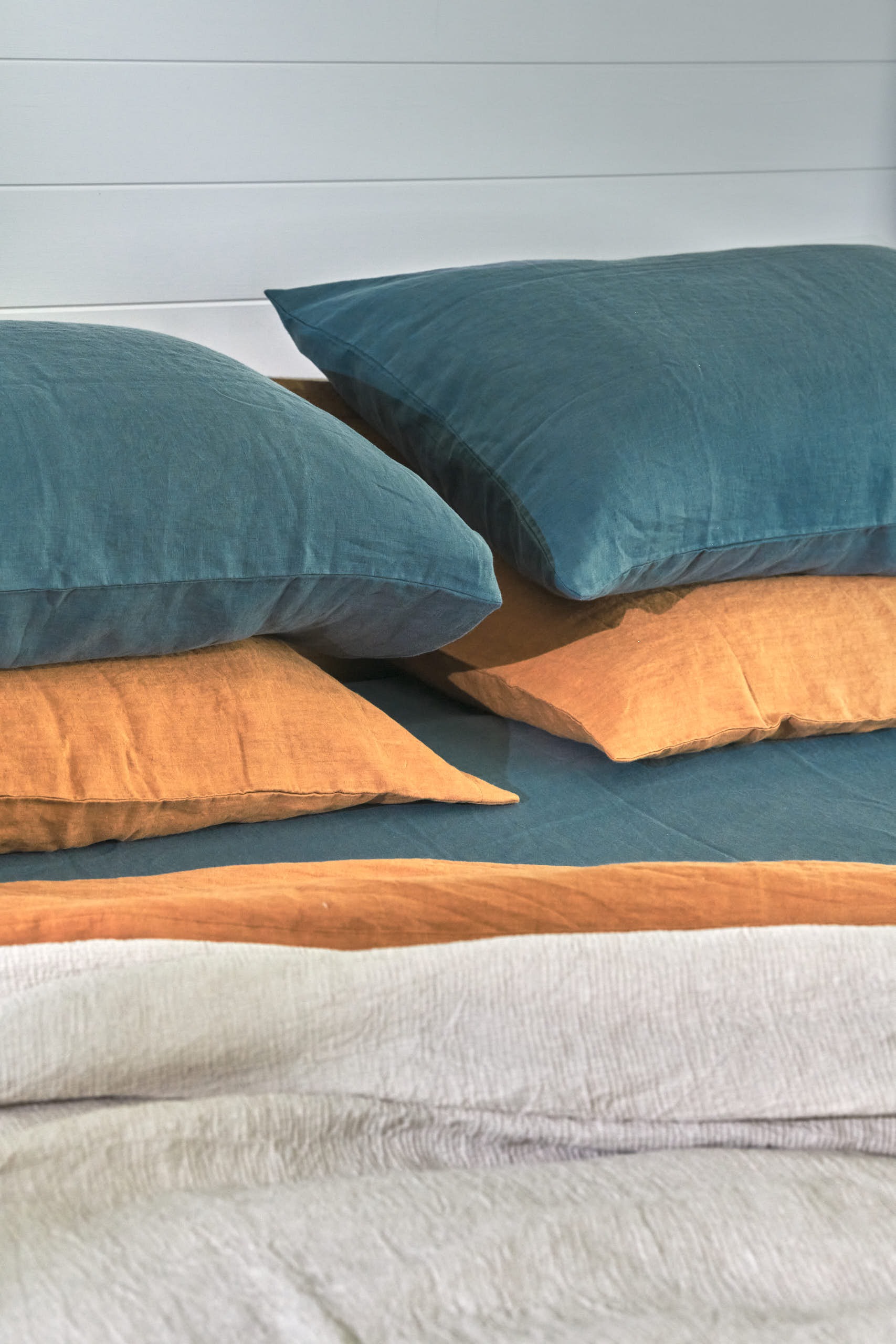 Outside-in living
As days lengthen and weather warms, the divide between inside and outside living dissipates. Windows are thrown open to allow the breeze in, and dining moves outside to take advantage of later sunsets. Linen is made for this casual outside-in lifestyle with its effortless minimalist luxury.
Citi heralds a new collection of colours. Inspired by nature, the collection offers a timeless style for life indoors and out.
We make our linen in Melbourne with our customers in mind. Each piece is hand sewn and finished to make sure no detail is missed. It gives our Citi linen collection an incomparable quality.