Styling tips for your king or super king bed
Nothing conveys a sense of luxurious comfort quite like a king sized bed. With plenty of room to spread out, you (not to mention your partner and, let's face it, the kids) will sleep in comfort every night.
However, styling your king sized bed does have its challenges. Standard bedding may not properly fit your new oversized mattress, leading to sheets that bunch, quilts that fall off and pillows that get lost amongst it all.
Here, our experienced styling team shares their advice on how to fit out your king (or super king) bed for comfort and style.
Selecting the right bed linen will elevate your king size bed from a spacious sleep space to a style statement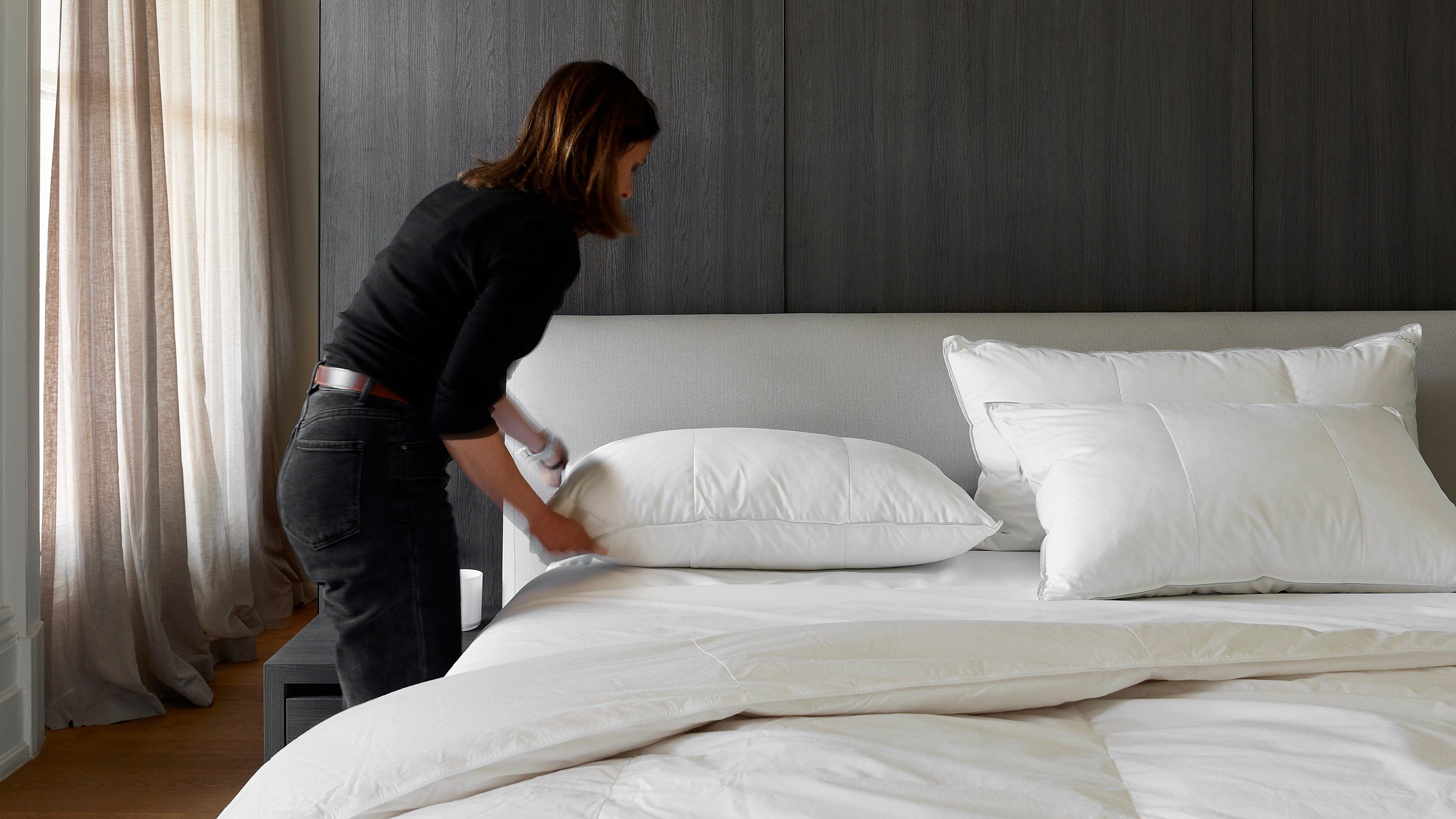 Embrace excess
When it comes to styling your king size bed, more is more. The upgraded space calls for additional pillows and extra large bed linen, lest it feel unfinished.
A clean and simple arrangement is to stack two standard pillows on each side with two or three European pillows placed behind. A more formal style sees the addition of decorative cushions in a range of textures.
Ideally, opt for king size pillows over standard pillows. King size pillows are a generous 90 cm wide, so two fit on a king bed beautifully. Standard pillows are only 68-75cm wide, leaving a gap when placed on a king bed – and even more so on a super king bed.
Likewise, a super king quilt (measuring 270 x 240cm) ensures you have adequate fall on each side of the bed, and no one is left out in the cold.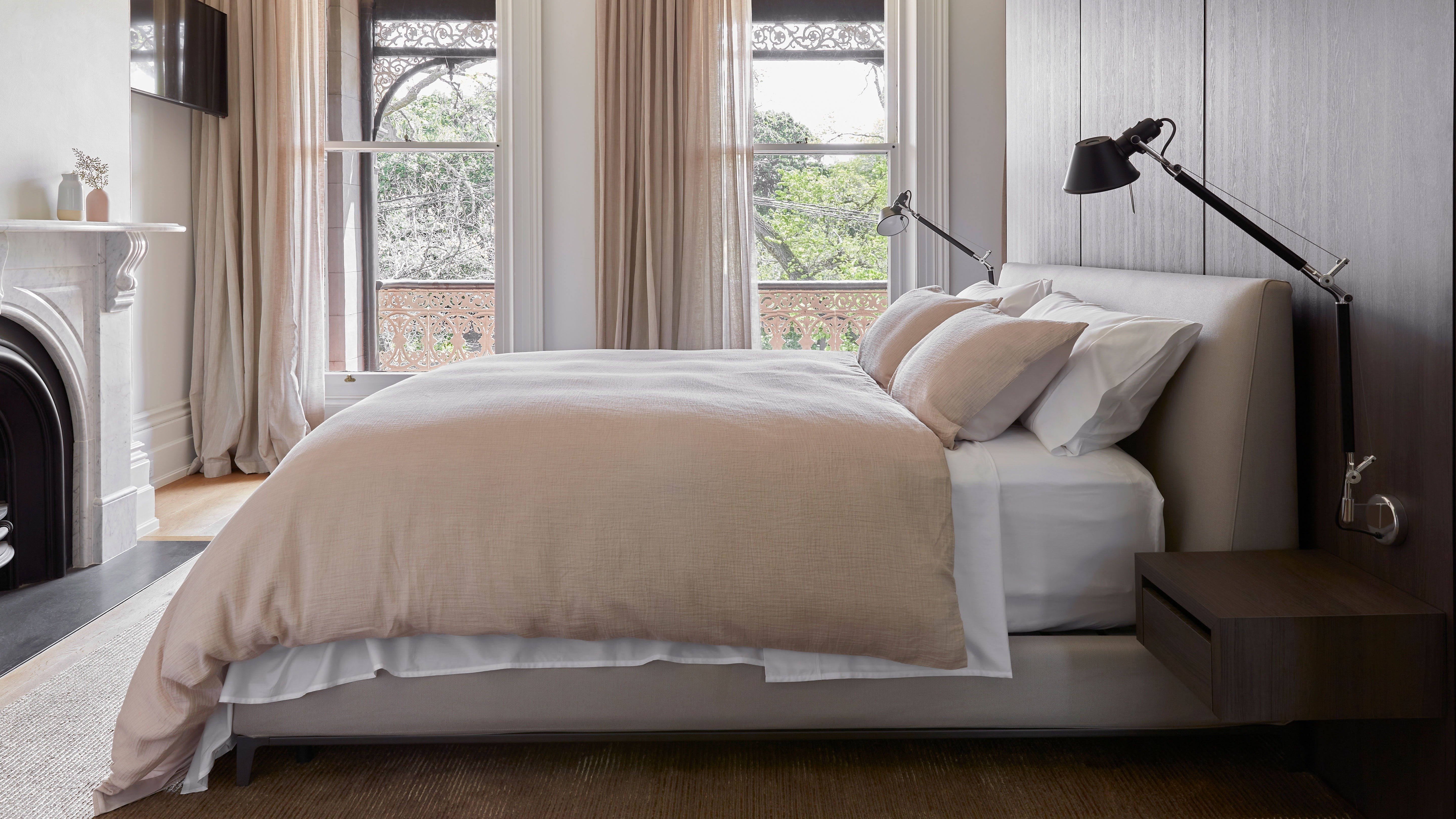 Layer up for comfort
Comfort is the primary consideration when choosing your bed linen. European-quality fabrics will feel softer on the skin, allowing you to drift off with ease. Quilts and pillows constructed using natural fabrics offer breathability and cloud-like comfort. Layering sheets, quilts, comforters and blankets allow you to adjust for the weather and your personal preferences.
Of course, since we carefully sew our products in Melbourne we mindfully allow and adjust our products and add shrinkage, to ensure your sheets keep their size even after you wash them.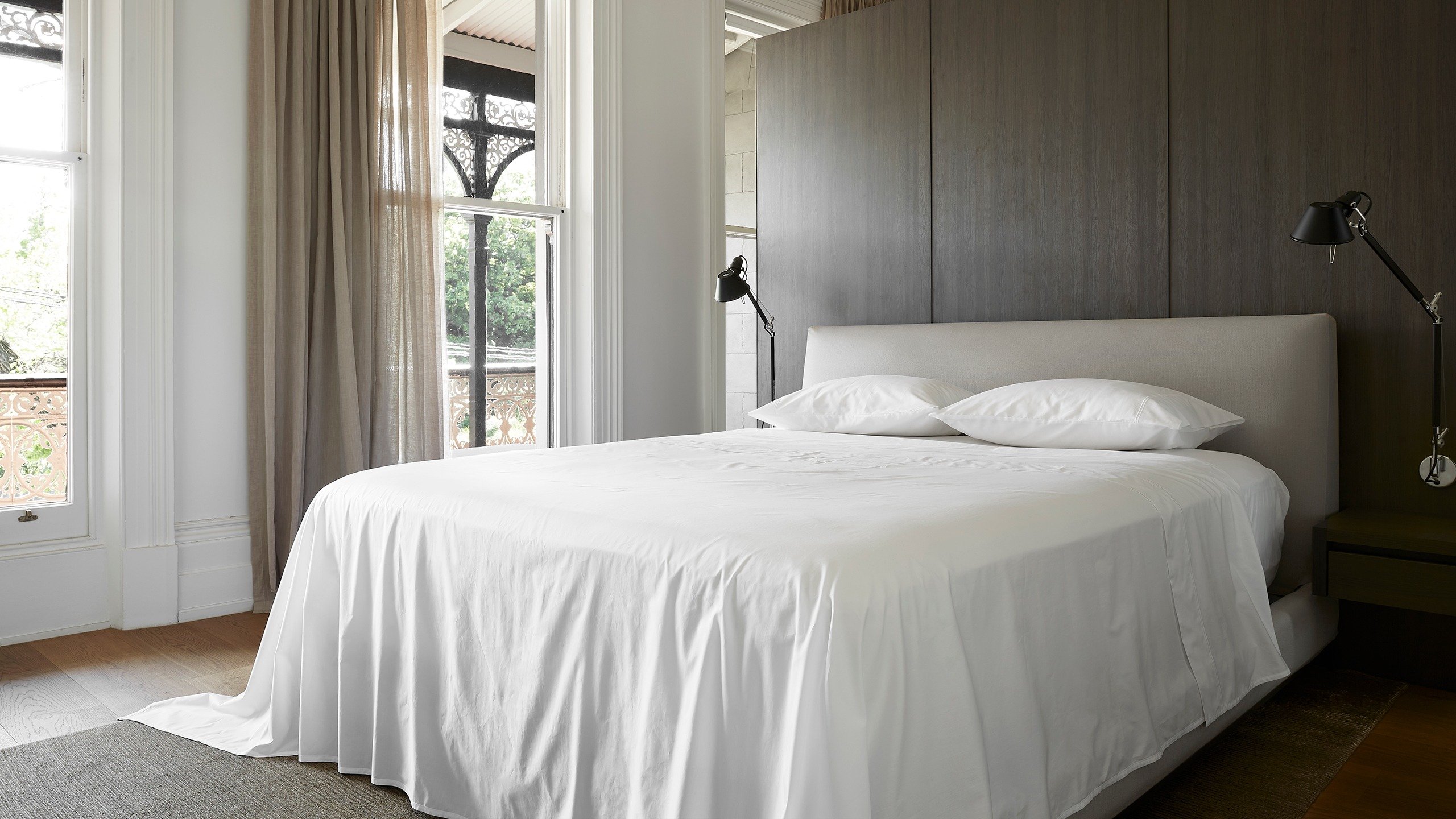 Select your sleep style
Do the words crisp, clean cotton make you want to crawl into bed? Or are you more into the feel of soft, comfortable jersey? Perhaps you prefer the warmth of brushed flannel? Or the timeless appeal of classic linen?
All our bed linen is sold individually, allowing you to put your own perfect bedding set together. King pillowcases are offered in all of our sheeting lines for ease of choice. Our king sized flat sheets and fitted sheets are generously sized to fit on deep mattresses. We even offer 50cm deep sheets to suit an extra plush mattress. We also offer super king sized flat sheets and fitted sheets to adequately fit super king mattresses. No size left uncovered.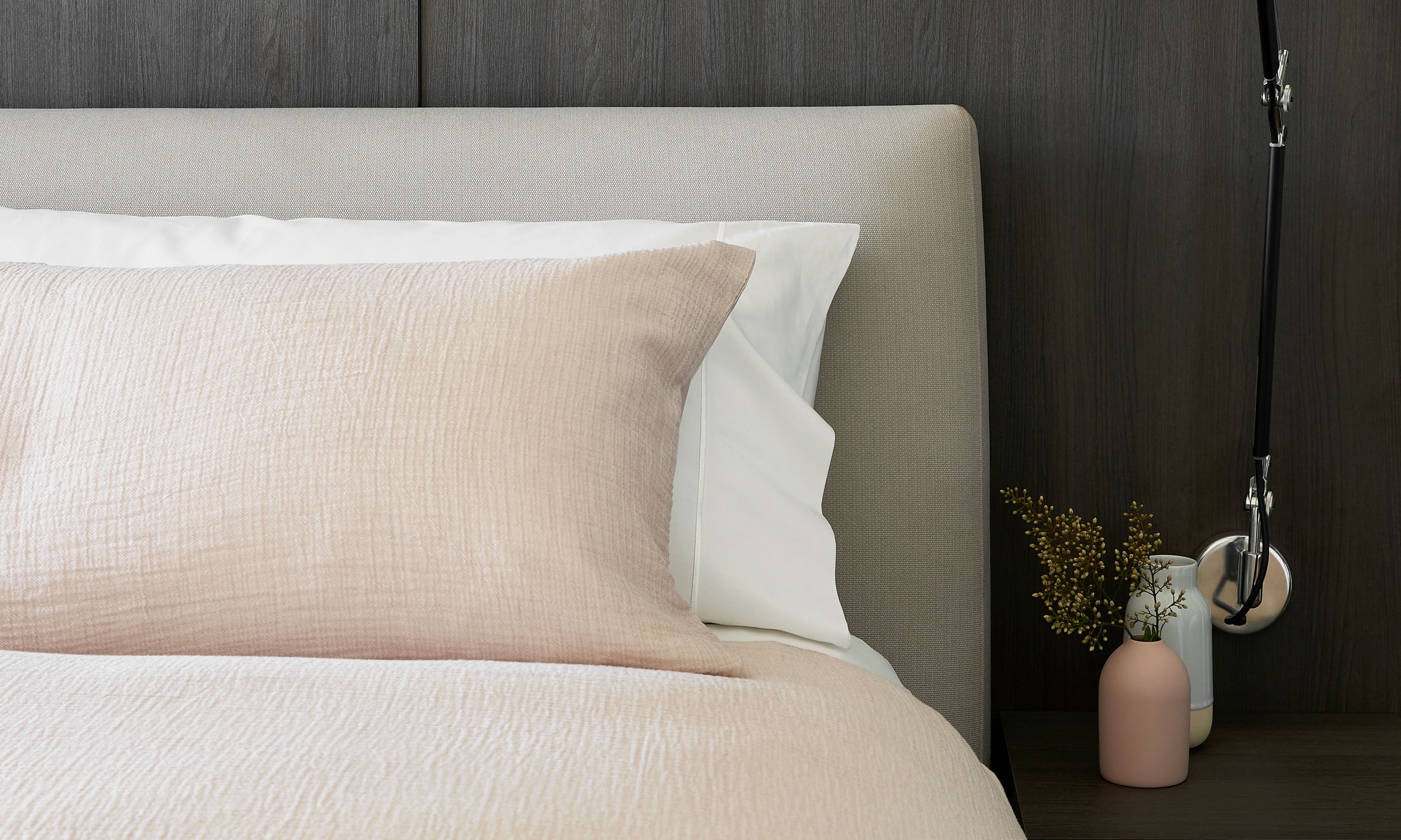 Introduce texture and pattern
Textural elements like quilt covers, throws and coverlets add visual interest as well as comfort. These are crafted from mindfully sourced materials and designed to highlight the natural elements of each fibre.
At Abode Living, we have king size beds covered. We provide all the coverings and essentials to dress your king size bed, including extra long King size pillows, sheeting, mattress protectors and quilts. Our quilt designs are available in king and super king sizes, where the fabric allows, giving you an extensive selection to choose from.
Our styling team is available to help you create your ideal sleep space. And with manufacturing on site at our Camberwell location, we're able to tailor make your bedding to your own specifications and requirements.