Since 1991
The Design Files visits Abode
The Design Files has a reputation as Australia's most popular design blog. Founded by Lucy Feagins in 2008, TDF showcases the very best of design, innovation and creativity from this vast island.
Abode Living were thrilled to welcome TDF stylist Annie Portelli and photographer Amelia Stanwix to explore our Camberwell showroom and manufacturing space.
Explore the stunning images taken from their visit below, then head on over to The Design Files to read the full feature.
Our storefront underwent a substantial makeover almost two years ago to herald in our fresh branding. Both past and present are on display; original heritage features are paired with a contemporary entrance crafted by specialist steel designer and manufacturer Vince Turner Design.
Beyond the retail showroom at 331 Camberwell Road you'll find our manufacturing space, offices and photography studio. The majority of our range is made on site, allowing us to ensure every product is made to our exacting standards while reducing waste.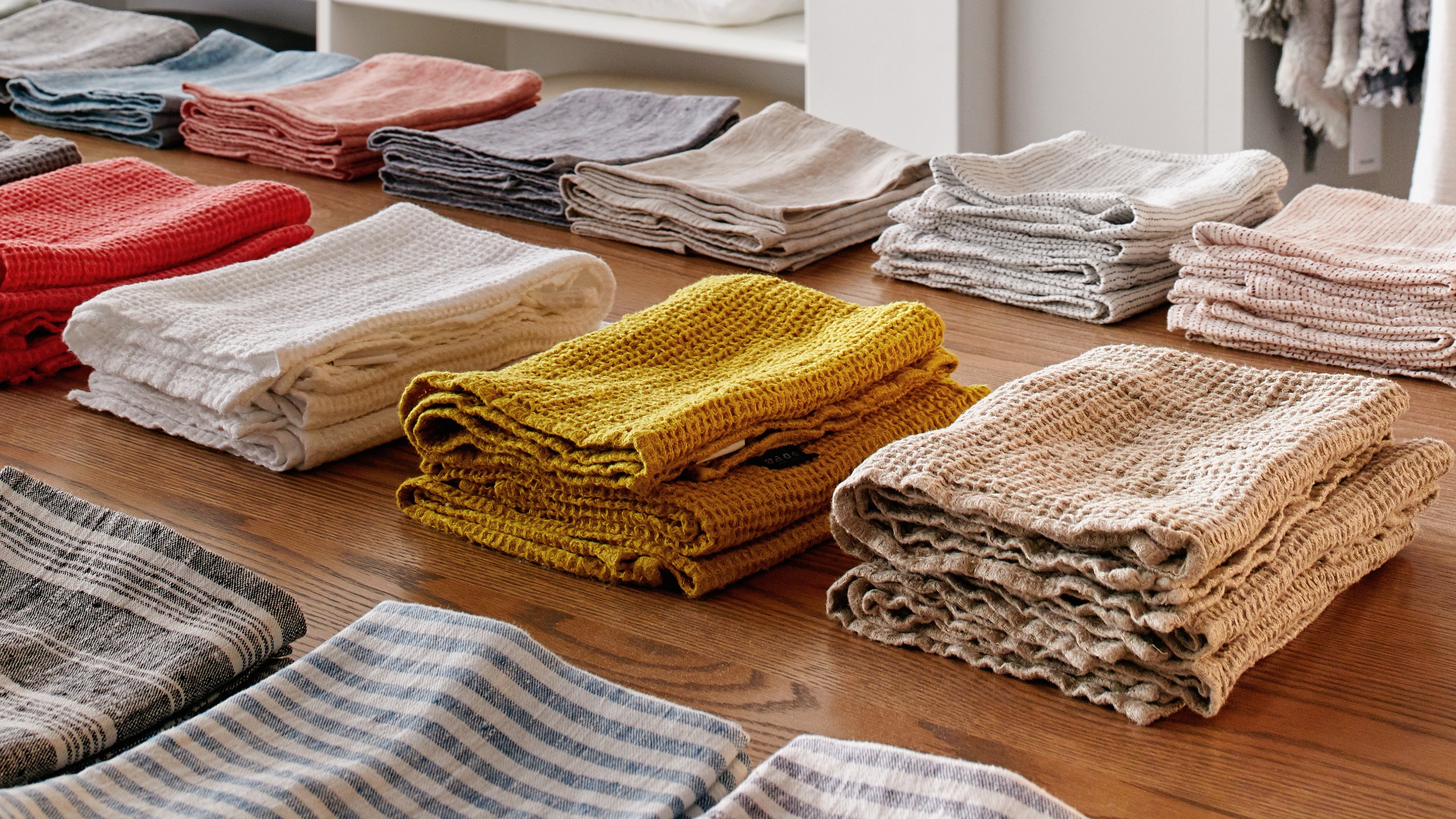 Effortless luxury
We aspire to seek out the best quality materials to manufacture long-lasting, sustainable and beautiful products. From bed linen to sleepwear and dining products, everything in our range is made from natural fibres, such as fine linen, 100% cotton and pure spun wool. Shown here are our tea towels made from luxurious linen.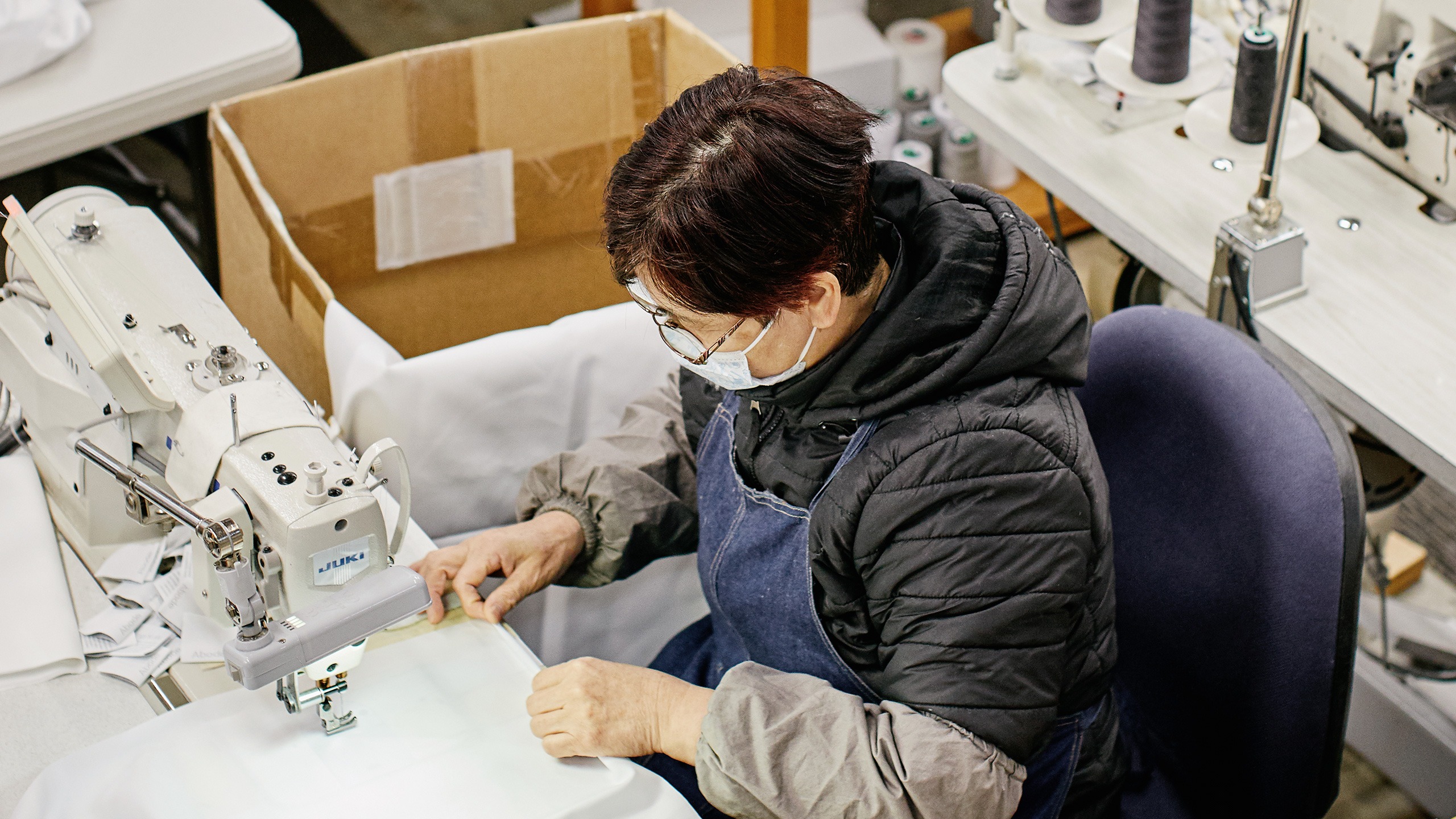 Made in Melbourne
Abode continues to manufacture most of our bed linen and lifestyle products on site here in Melbourne. We have an exceptional team of experienced and passionate professional sewers, several of whom have worked with Abode for over decades. Manufacturing on site allows us to control and tailor elements of our production process at every stage.
Shown here is Lee, one of our head sewers, who has worked with Abode Living for over 10 years.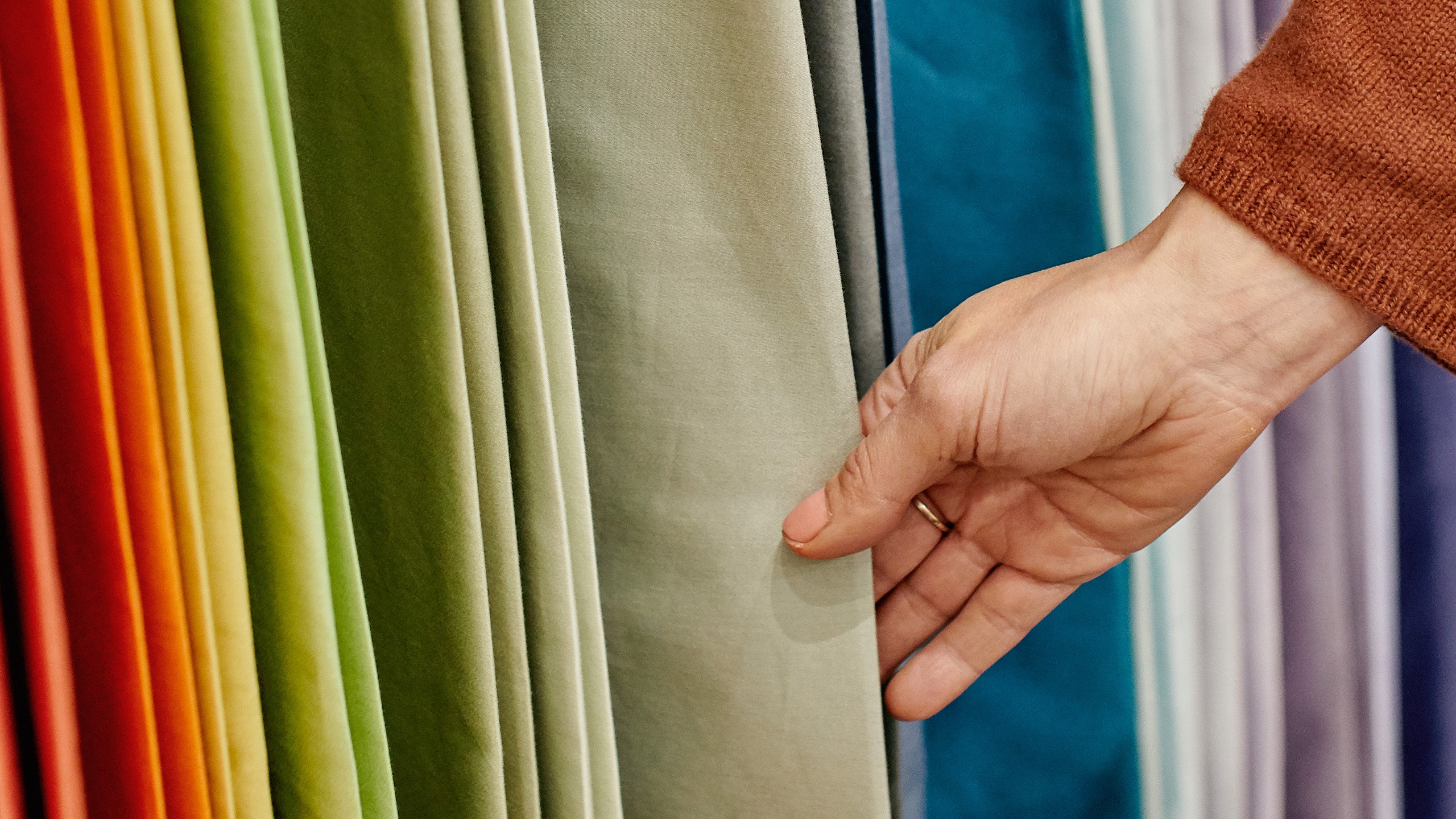 Dedication to detail
Abode's collection of bed linen and homewares aren't dictated by trends. Our products are made to last in bespoke colours and styles that transcend seasons.
We offer a complete suite of colour options from our Milan mill supplier. This allows interior designers and customers alike to create their own linen collections in their choice of style, colour and size.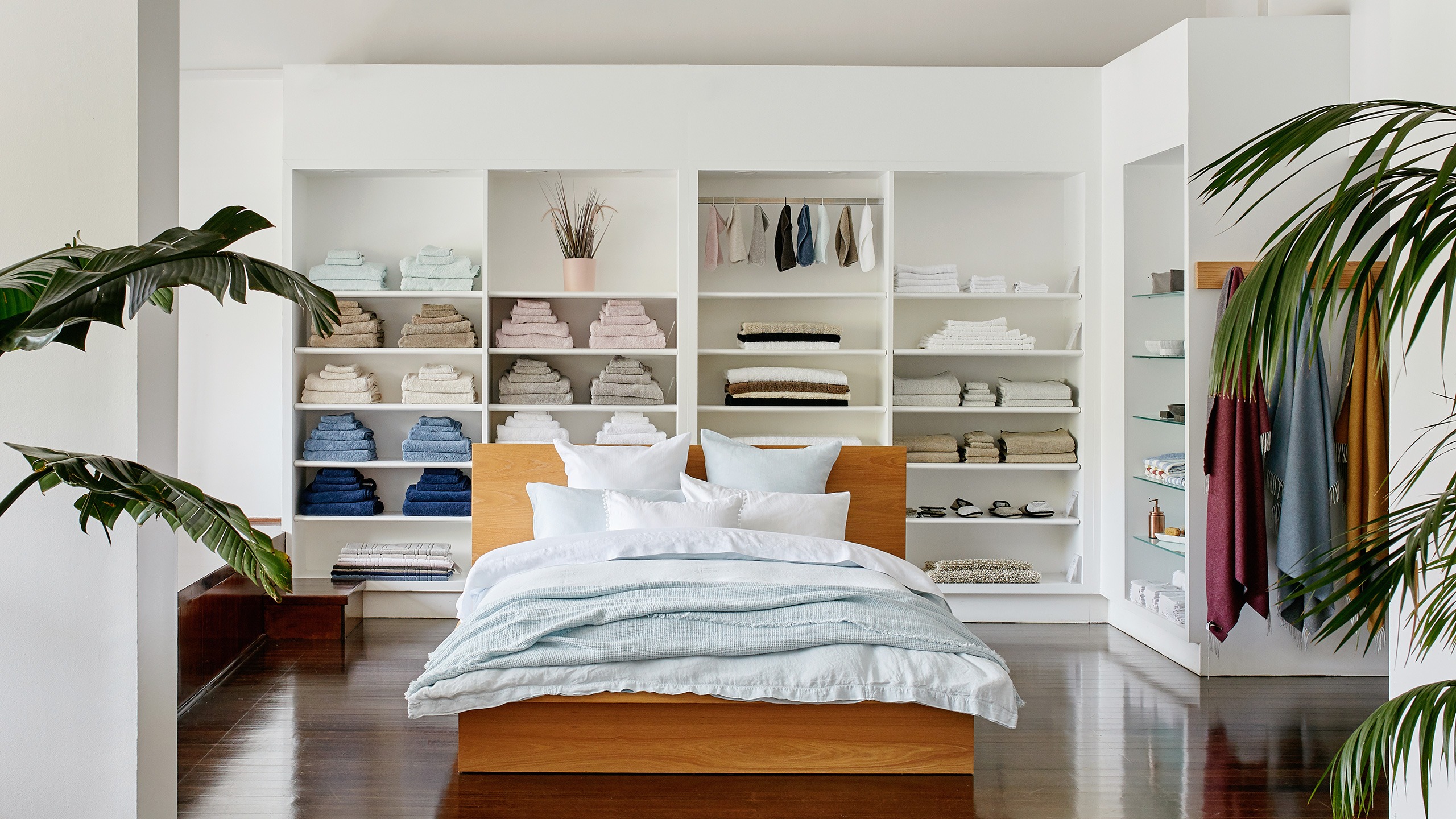 Paired-back Elegance
Manufacturing in Melbourne allows us to customise and create bespoke products in-house, with the ability to tailor sizing, finishes and trims for a huge variety of projects. To date, we have created bed linen for all manner of spaces; European beds, circular beds, yachts, superyachts, boats, caravans and planes! We love fulfilling a customer or client's vision in the refined style that Abode is renowned for.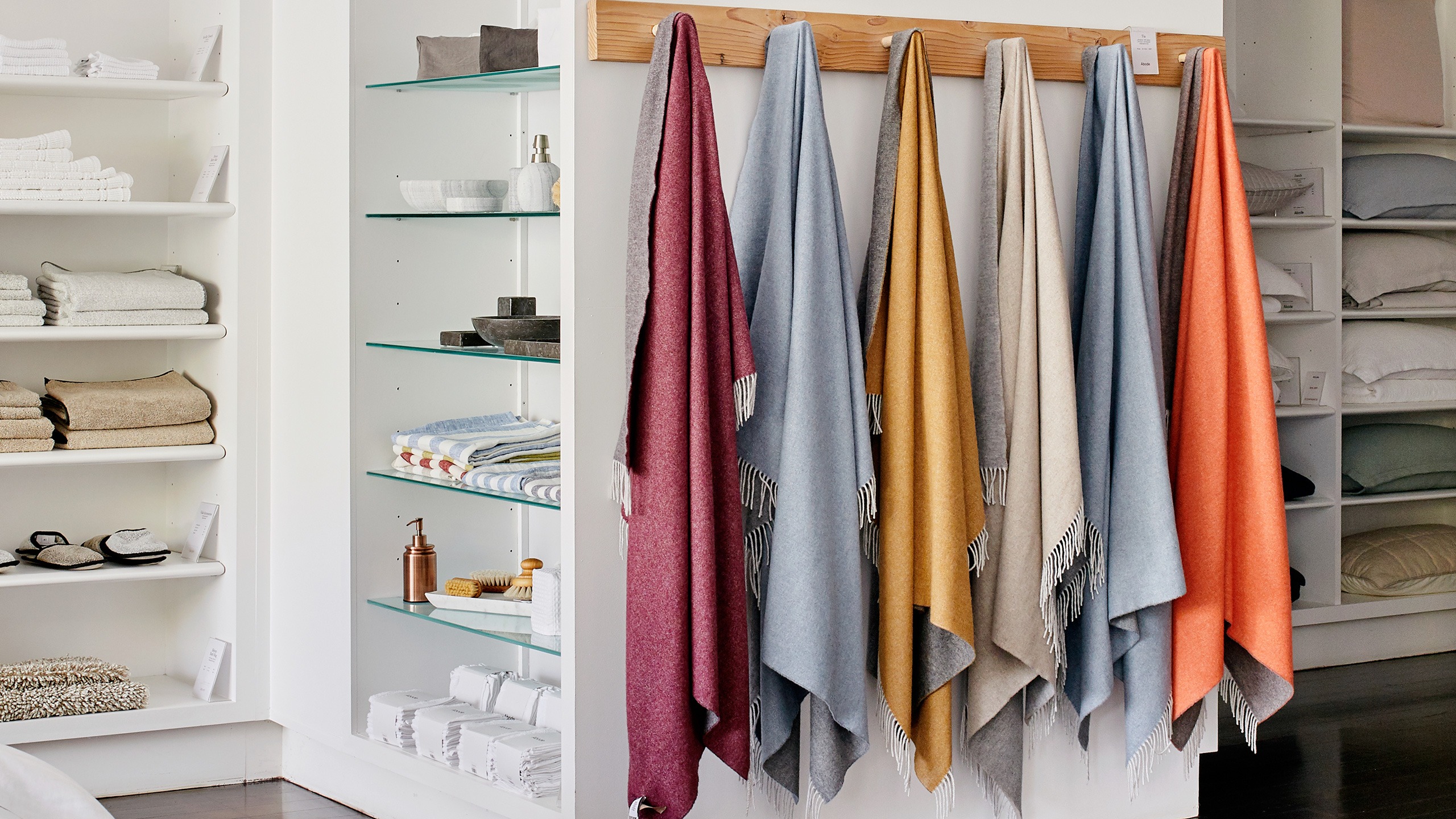 Timeless essentials
Abode has been making luxury bedding since 1991. Our light-filled and calm showroom houses an extensive collection of bed linen, sleepwear and home furnishings. Take inspiration from our beautiful products on display and build your own collection of long-lasting linens.
Our Story
Abode is built on a rich family legacy of textiles manufacturing stretching back five generations. The family opened the first Adairs haberdashery store on Chapel Street in the early 1900s, before making the move to Camberwell junction and expanding into textiles manufacturing.
Robert Adair founded Abode Living in 1991. Robert's son Ben and daughter-in-law Amelia joined the bedding and textile business in 2005 as operations director and creative director respectively and continue to build on this family legacy.